Thu, 11/01/2018 - 14:03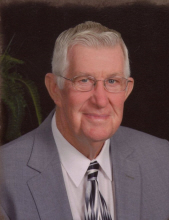 Lee Rox Dunbar passed away in his home in Bradenton, FL on October 21, 2018. Lee was born in Delta, OH to Glenn and Victoria Dunbar on May 4, 1938.
He served in the U S Army, mostly in France, as part of the Army Corps of Engineers where he received many citations for projects well completed.
After discharge from the Army he worked for 25 years at Dunbar Mechanical Contractors. During this time he served on the Apprenticeship Board and was Chairman of the Pension and Welfare Committee of Local 50 Plumbers and Pipefitters Union.
In 1981 Lee founded Commercial Pump Service in Swanton, OH. He traveled throughout the eastern United States servicing golf courses, often flying there in his own airplane. Flying was always one of his biggest passions.
Before moving to Florida, Lee was active in the Fulton Lodge #248 F & AM where he was a Past Master. He also loved boating and was a Commodore for both the Indian Hill Boat Club and Devils Lake Yacht Club.
Lee was very active in the church. As a very young man, he taught teen-age church school classes in Delta, Ohio. Later he served as an Elder of the First Presbyterian Church of Maumee, Ohio and as an Elder and Deacon at the Presbyterian Church of Brooklyn, Michigan. He sang in the choirs of these two churches as well as the First Presbyterian Church of Bradenton, FL. He loved music.
Lee was preceded in death by his parents, Glenn and "Tory" Dunbar, his brothers, Harlton and Jeffrey Dunbar, and his daughter, Patricia Pheils.
Lee is survived by his wife of 47 years, Carol; his two brothers, David (Laura) Dunbar and Stephen (Karen) Dunbar; his sister, Vicki Baney; his children, Thomas (Stacey) Dunbar, Michelle (Charles) Fuller, Cheri DeMarco (CJ Fisher); his grandchildren Jocelyn (Michael) Bostdorff, David Mueller, Charles Fuller, Jr., and Russell (Julia) Brockish; and his great-grandchildren, Drew Bostdorff, Brittany Bostdorff, Audrey Bostdorff, Luke Mueller, Weston Fuller, and Gabriella Brockish.
A gathering of family and friends will be held from 3-7 pm on Friday, November 2, 2018 at the Maison-Dardenne-Walker Funeral Home, 501 Conant Street, Maumee, Ohio with bereavement prayers to begin at 7pm. Interment will be held at 10 am on Saturday, November 3, 2018 at Toledo Memorial Park in the Chapel of Peace, 6382 Monroe Street, Sylvania, Ohio 43560. In lieu of flowers, donations may be made in his memory to the Parkinson Foundation of Northwest Ohio, 150 W. South Boundary Street, Perrysburg, Ohio 43551 or Music Fund at the First Presbyterian Church, 1402 Manatee Avenue West, Bradenton, FL 34205.